Technical imaging
Specialised equipment and techniques used to obtain detailed information about the materials, the creative process, and the condition of a painting.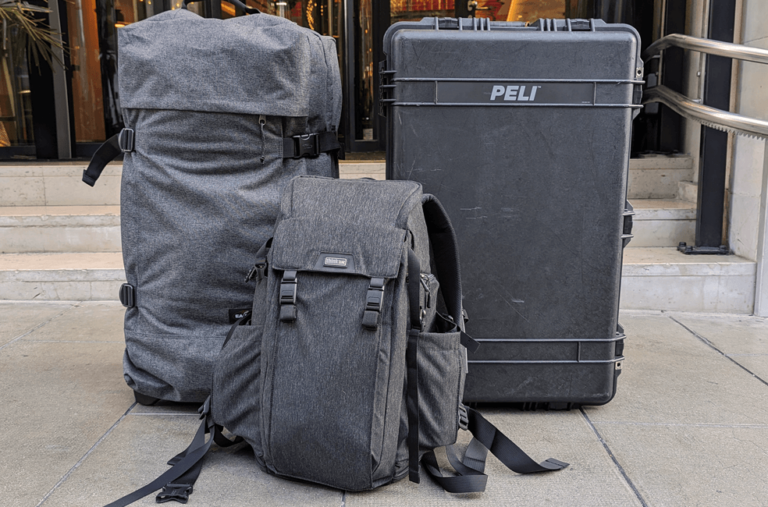 Our portable lab
At the heart of our technical imaging services is our portable laboratory. It allows us to bring our equipment and expertise to any location in Denmark and abroad. Our compact setup can be packed into a few bags and transported easily by plane, providing unparalleled mobility and flexibility for our clients. By reducing the handling and transport of precious artworks, we ensure our clients' maximum security and peace of mind.
The importance of technical documentation
The technical documentation with imaging techniques is commonly considered as a fundamental preliminary step in the study, research and conservation of an artwork. It offers a wide range of benefits for museums, conservators and art collectors alike. Some of the key advantages include:
For conservators:
Helps to identify and document areas of damage, deterioration, or changes to the artwork over time.

Provides information on the materials used in an artwork, aiding in the selection of appropriate conservation treatments.

Can reveal previous restorations or overpaintings, allowing for more informed conservation decisions.

Can assist in the documentation of treatment procedures and outcomes.
For museums:
Provides documentation of the condition and technical aspects of artworks, aiding in their preservation and conservation.

Enables a deeper understanding of an artwork's creation, history, and context, including the artist's materials and techniques.

Can assist in the attribution and authentication of artworks, as well as identify potential fakes or forgeries.

Can help to uncover hidden or obscured details, such as underlying sketches or pentimenti.
For art collectors:
Provides valuable information for authentication and provenance research, helping to verify the authenticity and history of an artwork.

Can identify areas of damage or deterioration, aiding in the preservation and care of the artwork.

Can enhance the collector's understanding and appreciation of the artwork, providing insight into the artist's materials and techniques.

Can aid in the selection and evaluation of potential acquisitions.